A La Carte runs from 6.30pm onwards. Customers are more than welcome to choose from the menu throughout the week though.
A LA CARTE
| STARTERS | |
| --- | --- |
| Selection of Breads, Red Pepper Tapenade, Herb Oil (V) | £5.00/£7.00 |
| Freshly Prepared Soup of the Day, Wheaton Bread (V) | £4.95 |
| Goat's Cheese Fritters, Red Onion Jam, Walnuts & Apple Salad (V) | £7.00 |
| Chicken Caesar Salad, Black Olives, Croutons, Parmesan (V) (GF) | £6.50 |
| Thai Chilli Beef, Napa Slaw, Coriander, Chilli Dip | £6.95 |
| Crispy Fishcakes, Minted Peas, Lemon, Black Pepper Mayo | £7.00 |
| Seafood Chowder, With Warm Wheaton Bread | £7.50 |
| Chilli Squid, Baby Salad Leaves, Chilly Coriander & Pepper Mayo Dips | £7.50 |
MAINS
10oz Sirloin Steak, Chunky Chips, Tomato, Salad, Pepper Sauce (GF)
£22.95
Slow-cooked Beef Brisket, Champ, Glazed Carrots, Bourguignon Sauce (GF)
£17.95
Daube of Beef, Garlic Champ, Roasted Root Veg, Red Wine Jus (GF)
£18.50
Chicken Supreme, Mash, Root Vegetables, Brandy Cream Sauce
£16.95
Confit Pork Belly, Champ, Kale, Celeriac Puree, Red Wine Jus, (GF)
£15.95
Fillet of Seabass, Mediterranean Veg, Creamy Tomato & Basil Sauce (GF)
£18.50
Pan-Fried Salmon, Chorizo, Green Beans, Mash, White Wine Cream (GF)
£17.95
Pan fried Hake, Green Veg, Saffron Risotto (GF)
£18.50
Chicken and Chorizo Penne Pasta, Roasted Red Pepper, Chilli and Pea
£14.95
Seafood Risotto, Roast Tomato & Pepper Puree, Spring Onion, White Wine Cream
Rocket, Parmesan (GF)
£15.95
Wild Mushroom Risotto, Mascarpone, Rocket (V) (GF)
£14.50
Roasted Vegetable Pasta, light Tomato and Herb Sauce, Parmesan and Rocket
Thai Green Curry, Steamed Basmati Rice – Vegetable/Chicken
£14.95/£15.95 (Vegan/GF)
SIDES
Hand Cut Chips, Sweet Potato Fries, Garlic Potatoes, Creamy Mash, Champ, Onion
Rings, Seasonal Vegetables, House Salad
£4.50
Hope street restaurant also serves daily specials. Please ask server.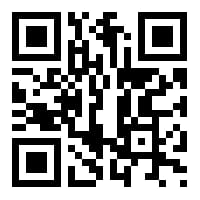 "Please advise of any Allergies or Dietary needs"